Electric bike regulation tends to differ from one state to the next. Some are broadly in line with their laws regarding normal pedal bikes whereas others differ dramatically. Maryland electric bike laws are quite specific and it pays to read them before deciding on whether to purchase an electric bike in Maryland. They are, thankfully, quite simple.
Here, we've detailed what the Maryland electric bike laws are and how they might effect you, along with some other bicycle related laws that may apply.
Maryland's Ebike Law: Road Biking
If you plan on purchasing an ebike for road use, instead of mountain and trail use, then there are specific laws you need to follow and pay attention to. Like other states, Maryland have decided to apply different kinds of laws to the different classes of ebikes. It's a fair method of applying law to ebikes because it doesn't penalize all ebike users. Some might see this an a disadvantage to ebike ownership, but if you check the law you'll realize they're not that restrictive.
With that said, and before we go into Maryland's classification of ebikes, there are some general laws that apply to all ebikes.
In Maryland, ebikes are regulated in the same way as a normal pedal bike. The same road rules apply to both kinds of bike. It means, as far as the rules of the road are concerned, they're treated equally and nothing special applies to ebikes.
Ebikes aren't treated the same as motor vehicles. Again, they're treated like normal bikes. So you don't need to register your ebike. Neither do you legally need to insure it, or get a license to ride it. You don't need a license to use an ebike in Maryland.
Ebikes are not allowed on the sidewalk. This applies to all classes. Most people don't ride normal bikes on the sidewalk, but still, it's a law that is specifically targeting ebikes.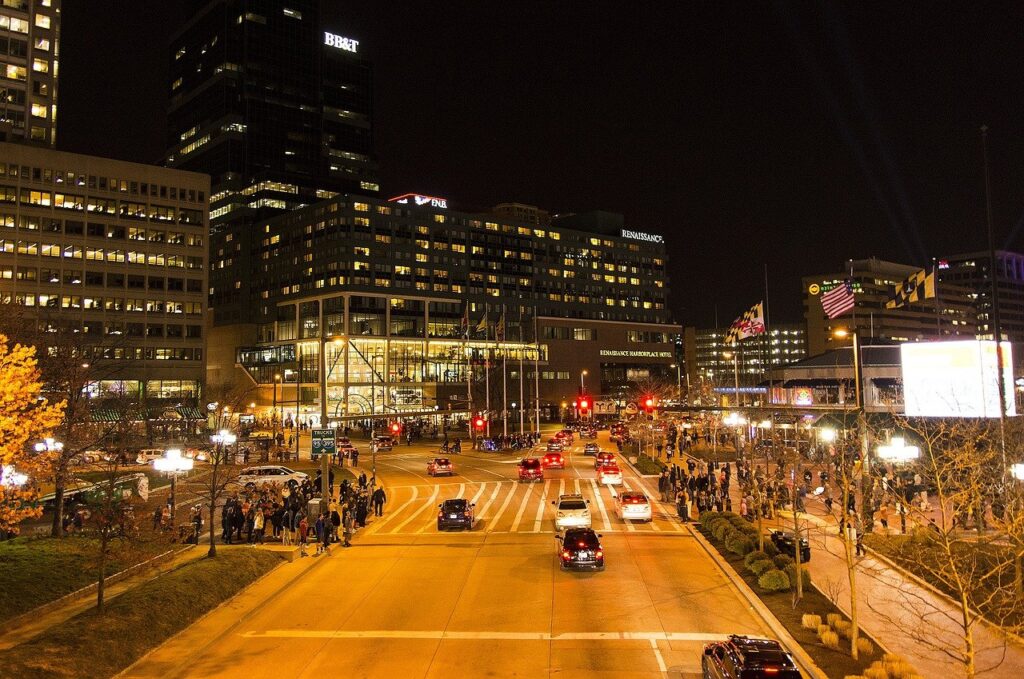 Maryland's Ebike Classification
Like many other states, Maryland officially recognizes three kinds of ebikes. This may change in the future as ebike technology grows and bikes become:
More powerful
Further range
For now, thee three classes of electric bike are split between:
Class One Maryland Definition
"Bicycle equipped with a motor that provides assistance only when the rider is pedaling, and that ceases to provide assistance when the e-bike reaches 20 mph."

Md. Code Trans.
The class one definition is broadly in line with commonly accepted class one Ebikes across the USA. 20mph sounds slow, but on an ebike it can be pretty fast. For most, they'd want the assist to stop at 20mph.
Class Two Maryland Definition
"Bicycle equipped with a throttle-actuated motor, and that ceases to provide assistance when the e-bike reaches 20 mph."

Md. Code Trans.
We've seen this class two definition in a few states. It's basically the same, but the bike is independently throttle powered. Again, it stops at 20mph…which is why in a lot of cases class 1 and 2 are treated the same. The difference is in acceleration. You can hit 20mph in Maryland a lot quicker on a class 2 than on a class 1.
Class Three Maryland Definition
"Bicycle equipped with a motor that provides assistance only when the rider is pedaling, and that ceases to provide assistance when the e-bike reaches 28 mph."

Md. Code Trans.
This class is all about speed. You get full assist up to 28mph. With class one, you can go faster but the pedal assist cuts out. With class three, it keeps going. Not as many people use class three as they're usually subjected to harsher laws.
In Maryland, there's a specific rule that governs class three ebikes and its a rule that stops a lot of people from buying them. It states: Class 3 e-bikes are not allowed on a bicycle path unless it is adjacent to a highway or right-of-way, or they are specifically allowed by the local authority or state agency with jurisdiction.
In our experience, there aren't many paths where they're specifically allowed. We'd suggest going for a class 1 or class 2 electric bike if you're going to use it on the road.
Also, the class three law has an age cap. The law clearly states: You must be 16 or older to operate a class 3 e-bike, although a person under 16 may ride a class 3 e-bike as a passenger. So if you're under 16 you can't use one. You can if the class 3 ebike is a tandem though.
Maryland Ebike Law: Mountain Biking
Electric mountain biking, known in some places as eMTB is becoming quite popular too. Some hills are pretty hard to climb, especially if they're heavy, but with an assist you can make mountain biking a lot easier. With that said, in Maryland there are some specific rules governing the use of electric mountain bikes. For the most part, they aren't too restrictive.
Usually, any natural surface trail that is designated as open to both motorized and non-motorized uses is also open to electric mountain bikes. It means you can probably use your electric mountain bike on most trails
eMTBs may not be allowed on trails managed for non-motorized activities.
Do not just ride your electric mountain bike where the local rules are unclear. Ride on authorized trails.
Land trail rules change all the time so make sure you check with the land owner if you're worried about electric mountain bike usage.
As you can see, the Maryland laws governing electric mountain bike usage vary depending on where you're going. So always check with the specific trail or land owner beforehand. In general, you're probably going to be okay but it's always worth checking before you load up your electric bike and drive halfway across the state to get to a new trail.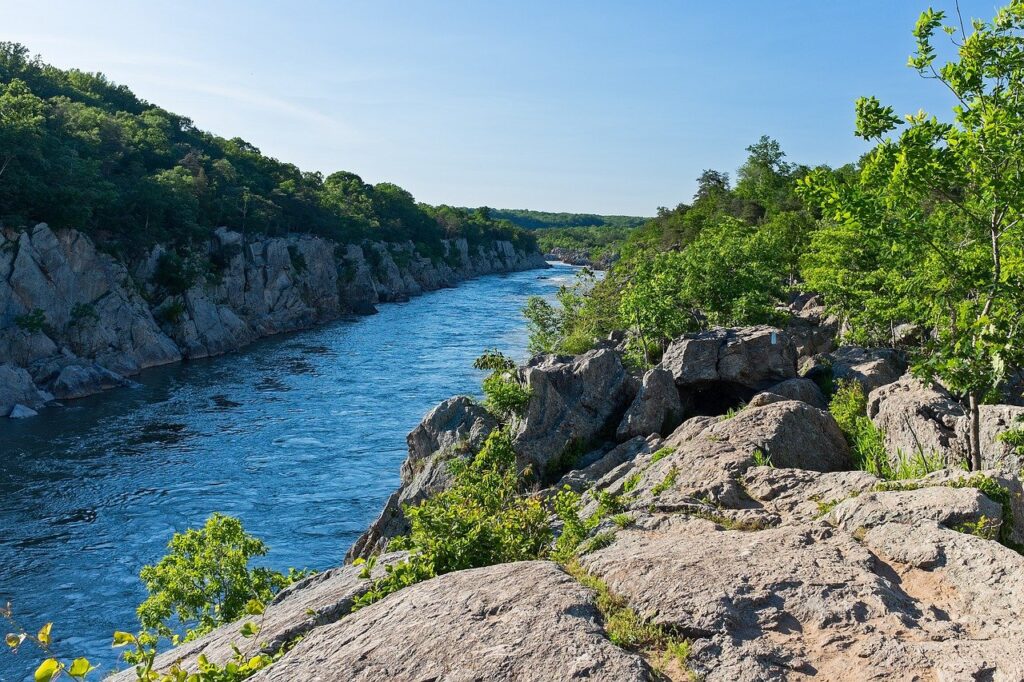 Maryland Trail eBike Laws
Maryland has three definitions of trails. These are:
Local bike trails
State bike trails
Federal bike trails
Although there's hardly any federal land in Maryland, there are both local and state. There are usually different rules governing each kind of definition. Broadly, in Maryland the trail ebike laws are:
LOCAL: Consult the agency responsible for managing the land to be sure. It varies..
STATE: The Maryland Park Service's current position is that e-bikes are motorized bicycles, and for access purposes, managed alongside dirtbikes, quads, etc. on Maryland state lands. These laws aren't really fit for purpose, but they're purported to be changed soon to differentiate ebikes from quads.
FEDERAL: There's hardly any federal land managed for recreation in Maryland. However, electric mountain bikes are considered motorized vehicles and have access to motorized trails on federal lands.
Wondering Where To Take Your Electric Mountain Bike In Maryland
With all of that Maryland electric bike law confusion, it can be frustrating trying to work out where's best to go in Maryland for some eclectic mountain biking while staying legal. The two most popular locations are probably:
Frederick Gravel Route
There are multiple routes you can take here on your electric mountain bike. You can find a lot of them detailed here.
This route can take you through the municipal forest along with a ride down the west side of Catoctin Mountain. There are multiple routes for you to take and you can ride here knowing you're doing so within the legal bounds set out above.
Braddock Heights
Near the indomitable Sugarloaf Mountain, the heights provide multiple trails for electric mountain biking and is quite close to the Frederick area, meaning you can go on an electric mountain biking holiday and stay in some of the hotels in the area.
Throughout this article we've referenced multiple Maryland laws. These laws are codified and can be found at: Md. Code Trans. Law § 11-117.1, 11-104, 21-1205.1, 21-1205.2, 22-420.
Looking for other electric bike law articles?
Check out our blog for more electric bike tips and information. Our reviews page details the latest electric bikes reviewed impartially by ourselves. Feel free to contact us if you feel information here has changed or isn't properly represented.